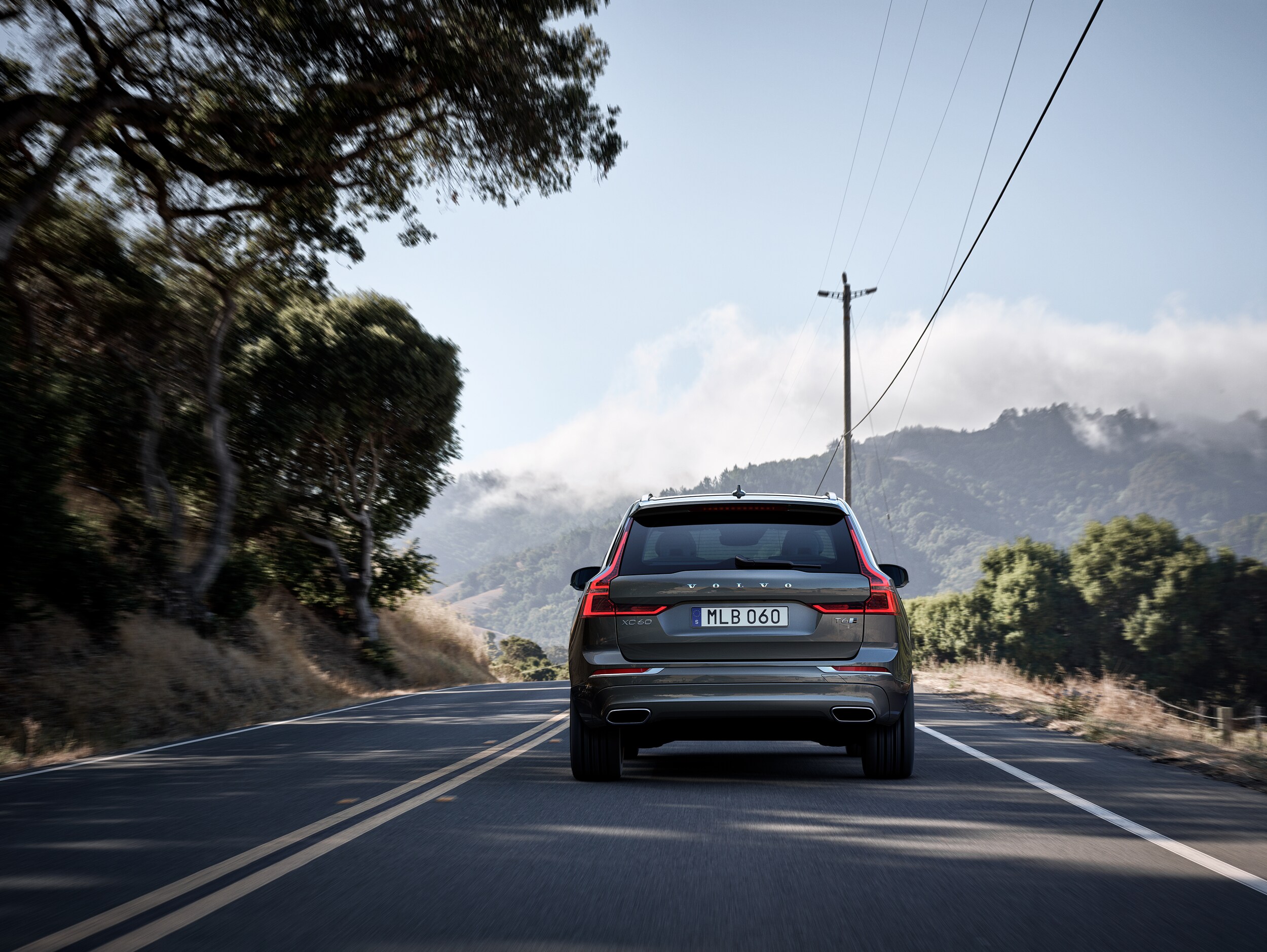 For new luxury SUV seekers who are browsing Volvo dealers in the Seattle area for the all-new Volvo XC60; aside from the sporty performance, and expressive new interior and exterior, this Volvo SUV provides remarkable safety features for drivers and their families. If you're ready to experience peace of mind behind the steering wheel, the all-new Volvo XC60 has a handful of standard as well as available safety options that take your daily commute to an all-new high!
Our selection of brand new Volvo XC60 models in Lynnwood provide an array of trim options for conscious-minded commuters and if safety is what you're after in your new SUV purchase, below is a handful of safety features you can rely on throughout every commute!
The Volvo XC60 offers standard safety for your daily on-road performance with all-wheel drive capability which is designed to optimize your traction and control on slippery or icy road surfaces. The Volvo XC60 is ideal for the driving terrain and weather conditions we face here in the northwest and if you're searching for enhanced safety when it comes to the performance of your future SUV, look to the standard blind spot information system and cross traffic alert with auto brake!
Other features include brakes with hill start assist and automatic hold, lane keeping aid, the whiplash protection system, the available oncoming lane mitigation, and side impact protection system. From the moment you step into the driver's seat until you exit, you can rest easy knowing that this luxury Volvo SUV has what it takes to assist in maintaining the full functionality of your vehicle when up against heavy traffic scenarios or inclement weather.
Test drive your future Volvo XC60 in Lynnwood Today!
We welcome all prospecting SUV buyers to our dealership to view and test drive the all-new Volvo XC60! See for yourself just how capable and reliable this one-of-a-kind SUV is when it comes to your on-road safety and schedule a test drive with our friendly team by calling (888)379.6933, and we'll get you squared away as soon as possible!