Sandberg Volvo Cars Excellence Award
Proud Recipient of the 2020 Volvo Excellence Award
At Sandberg Volvo Cars, we focus on quality throughout every aspect of running a dealership. Lynnwood drivers can rely on us for any Volvo needs they may have. From having a modern lineup of new models to offering comprehensive services throughout your experience, we want to satisfy your every expectation. Due to this commitment, we're proud to have earned the Volvo Excellence Award for the second time in three years.
What is the Volvo Excellence Award?
The Volvo Excellence Award isn't given out to just any dealership. This is a long list of criteria we need to meet to be even considered for this honor. Some of these qualifications include:
Facility Meets Strict Compliance Standards
Parts and Service Departments Goals
Staff Meets Rigorous Training Requirements
Maintaining a Sales Effectiveness
We work hard to maintain the quality that won us this award every day. From enhancing the way our dealership takes care of our environment to simply doing our job better than competitors, we are constantly focused on excellence. The award is a great bonus but taking care of drivers from the Seattle-Tacoma area is why Sandberg Volvo Cars works harder than the rest.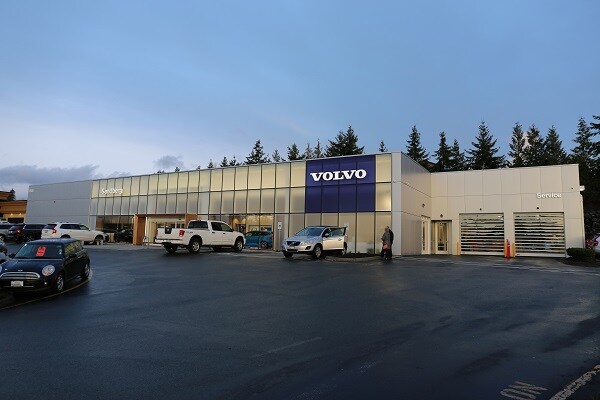 Focus on the Customer Experience
If your dealership focuses on these quality measures, you are sure to get an excellent experience. At our Lynnwood location, you can be sure to enjoy your next car-buying experience. Whether you need a new Volvo for exciting commutes or your vehicle needs some maintenance, you will see the benefits of our commitment to these high industry standards.
At Sandberg Volvo Cars, we aim to make your process as easy and comfortable as possible. With options to buy your car online or work with us at our Seattle-Tacoma dealership, our professional staff is here and ready to take care of you. Backed by our Volvo Excellence Award and years of experience, you can be sure to get great care when working with us.