Volvo XC40 Recharge Pure Electric

Take Home the Future of Volvo with the New Volvo XC40 Recharge Pure Electric in Seattle-Tacoma Area
There is no doubt that the automotive world is changing quickly, and now one brand associated with constantly pushing boundaries is once again on a quest to be the most forward-thinking brand available. While Volvo has done well to always move the ball on safety, this new challenge presented something quite different. Nonetheless, the team at Volvo stepped up to the plate and delivered a home run that would make the occupants of SafeCo Field proud. The Volvo XC40 Recharge is Volvo's all-electric vehicle, and this is one compact SUV that delivers on all fronts. Don't just take our word for it though - visit Sandberg Volvo Cars from Edmonds or Bothell to see the new Volvo EV for yourself!
Is the New Volvo XC40 Recharge Good for Daily Driving?
Commuters rejoice! The Volvo XC40 Recharge Pure Electric is the electric daily driver you've been waiting for. Range is excellent at over 200 miles from a full charge, and you'll enjoy an impressive zero to 60 mph time of just 4.7 seconds; perfect for taking off from a red light or getting up to highway speed on a short on-ramp.
Will the Volvo XC40 Recharge Make a Good Road Trip Car?
A lot of this depends on how you typically travel, but overall the answer is yes. With a 200-mile plus range and the ability to charge up to 80 percent of that capacity in just 40 minutes, you could easily cover a great deal of ground in the new Volvo XC40 Recharge Pure Electric. If you stop for a sit down meal at both lunch and dinner, and also charge your Volvo XC40 EV at your overnight stop, there is no reason why you couldn't cover at least 520 miles per day if you're driving responsibly. With no overnight stop, you could get from Seattle to San Francisco in just about 15 hours - only three hours more than a typical non-stop drive. You can even tow up to 2,000 pounds with the XC40 Recharge, but keep in mind that this will affect range so you may need to plan accordingly.
Is the Volvo XC40 Recharge Fun to Drive?
While you won't get the engine revving noise you expect with a typical performance vehicle, it's important to keep in mind that the Volvo XC40 Recharge packs a 402-horsepower punch and a 4.7-second zero to 60 mph time. Those are some seriously quick numbers, especially when you consider that this is a compact SUV and not a low-slung, lightweight sports car. All-wheel drive stability ensures you can sling the XC40 Recharge through dirt-covered back roads and exciting canyon lanes with confidence, and the low-down center of gravity keeps you planted as well.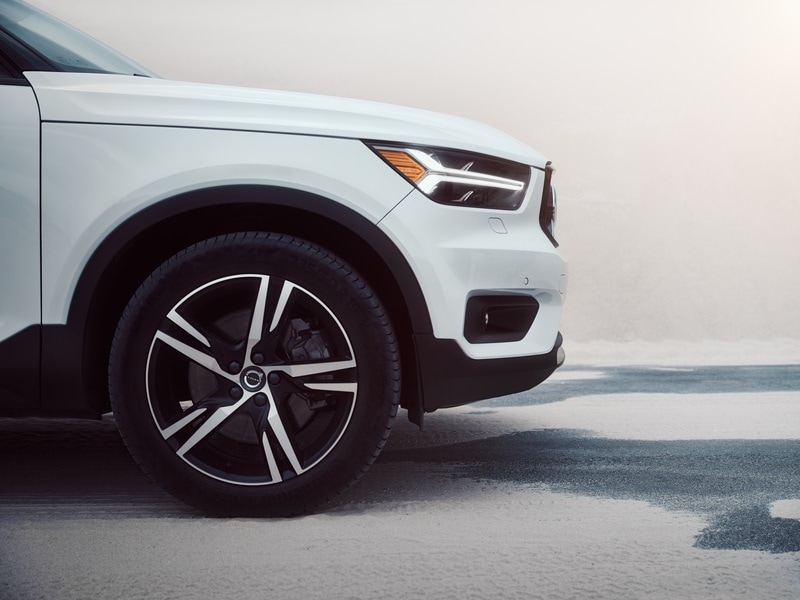 Luxury Features
The Volvo XC40 Recharge is still every bit a Volvo, and as such it comes packed with the luxury features that matter most to you. The plush seats can be both heated and ventilated to help you stay comfortable no matter what the Marysville weather is up to. You can enjoy a clear view of the sky above thanks to the power panoramic moonroof, which slides open at the touch of a button so you can enjoy the fresh air of Everett, WA. And when it's time to pack for that big road trip, not only will you have the cargo space behind the second row to work with, but the front-trunk gives you room for an extra bag or two as well.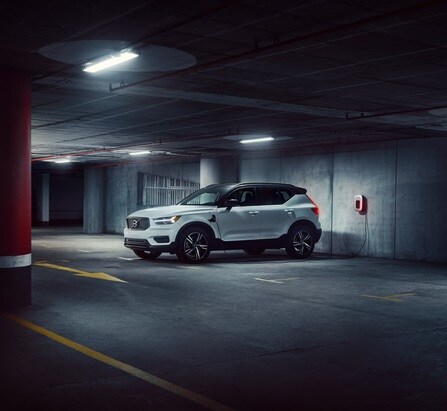 High-End Technology
The tech in the Volvo XC40 Recharge Pure Electric isn't strictly reserved for the powertrain. The SENSUS® infotainment system comes standard with Apple CarPlay and Android Auto to help you seamlessly stay connected while you're on the road. Even better, Volvo Pilot Assist combines lane-centering technology with adaptive cruise control to take the stress out of rush hour traffic. Automatic emergency braking can help slow you down when you are approaching slow or stopped traffic too quickly, and the blind spot monitor now includes steering assist so you don't accidentally merge into the vehicle next to you.
Visit Our Dealership Today!
We haven't been this excited about a new Volvo model in quite some time. To check out the new Volvo inventory or explore the Recharge Hybrid models that are already available, visit our dealership today!